aldeias do xisto's dinner table
A culinary experimentation project.
At the Aldeias do Xisto's dinner table
Cuisine is essential for getting to know peoples and their way of life. The Aldeias do Xisto's dinner table project recognises the importance of cuisine and the entire value chain of the local culinary heritage and productive communities as an element of territorial development. The preservation of traditional recipes combines with research into local products and culinary experimentation, whether in people's homes or in restaurant kitchens, combining the knowledge of local chefs with the challenge of guest chefs, to promote the region's culture and food heritage.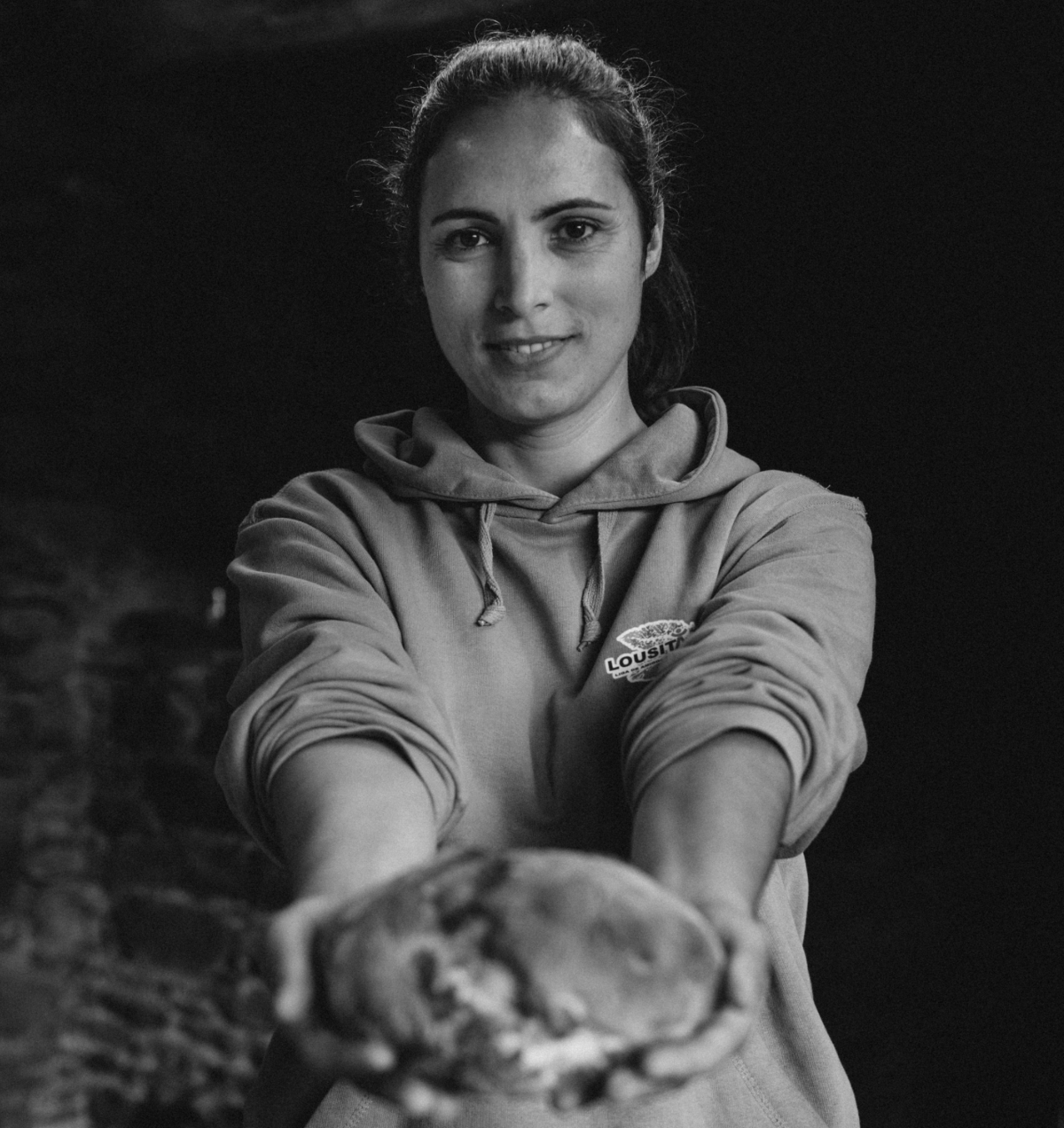 The Aldeias do Xisto challenged the partner restaurants to develop menus based on local products and recipes, creating a combination of dishes that invite the discovery of the most distinctive flavours of each place.

We went to the places, promoted the meeting between guest chefs, resident chefs and local producers. We spent time together, trying to figure out what connects people to the life-giving land beneath them. We discover the true essence of places, the most genuine products and ancestral culinary knowledge – which is to say that we discover stories, roots, traditions, knowledge, emotions, complicity. What was eaten, when it was eaten and why it was eaten was often explained in the first person. We gave priority to this revival of memory, to the authenticity of those who had to take what the land gave and transform it into the subsistence that reaches us as high quality cuisine. And then we went into the kitchen, cooking collectively and honouring all the stories through unique culinary co-creations: the Espírito do Lugar Menus.

Regularly, Xisto Week celebrates the gastronomic culture and heritage of this region. For a few days, the various dishes will be available on the menus of partner restaurants, so you can enjoy new or your favourite flavours. Join us at the table... Bon appetit!